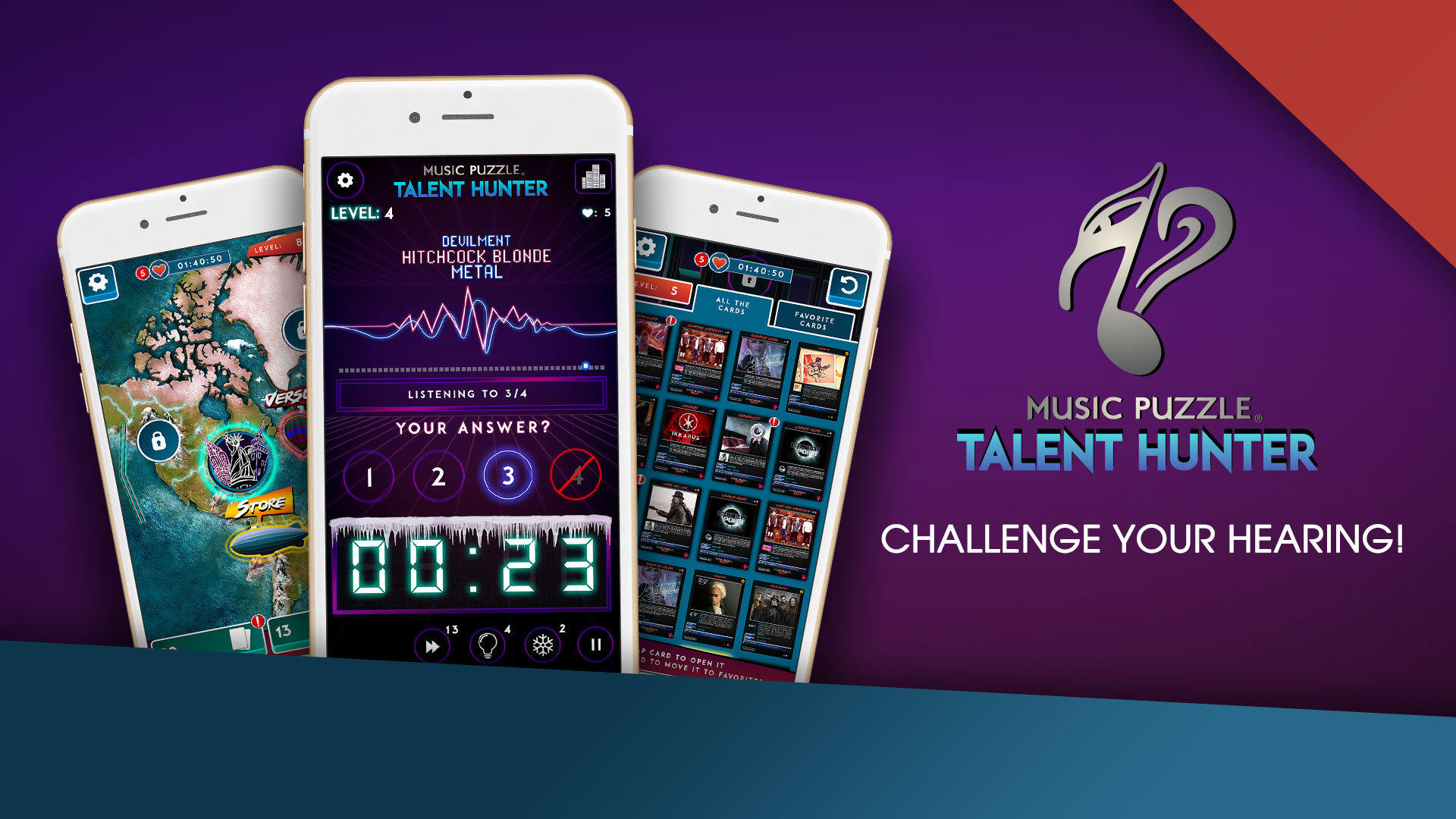 Music Puzzle: Talent Hunter is inspired on the ability we, humans, have to differenciate between music and noise.

This game goes beyond knowing the name of the songs and challenges you to find the correct musical extract from altered ones.
Besides being fun and entertaining, this game helps to develop and improve musical hearing.
You'll have hours of fun with different artists from many music genres. Can you overcome the challenges before the time runs up? Can you unlock all the artist cards? What are your limits?
On Music Puzzle: Talent Hunter we highlight the talent of indie artists. Discover here songs you have never listened before.
It doesn't matter if you're a pro musician or not at all, if you enjoy of music and puzzles, this game is for you.
Go through artist cards and learn more about each one of them, and CHAT! We offer you an open door to get closer to music creators and their fans.

Then, challenge your friends with the three multiplayer modes (up to 9 players!).

Have great time with your family, small kids can play too! You'll see, they'll love be playing with you!


---