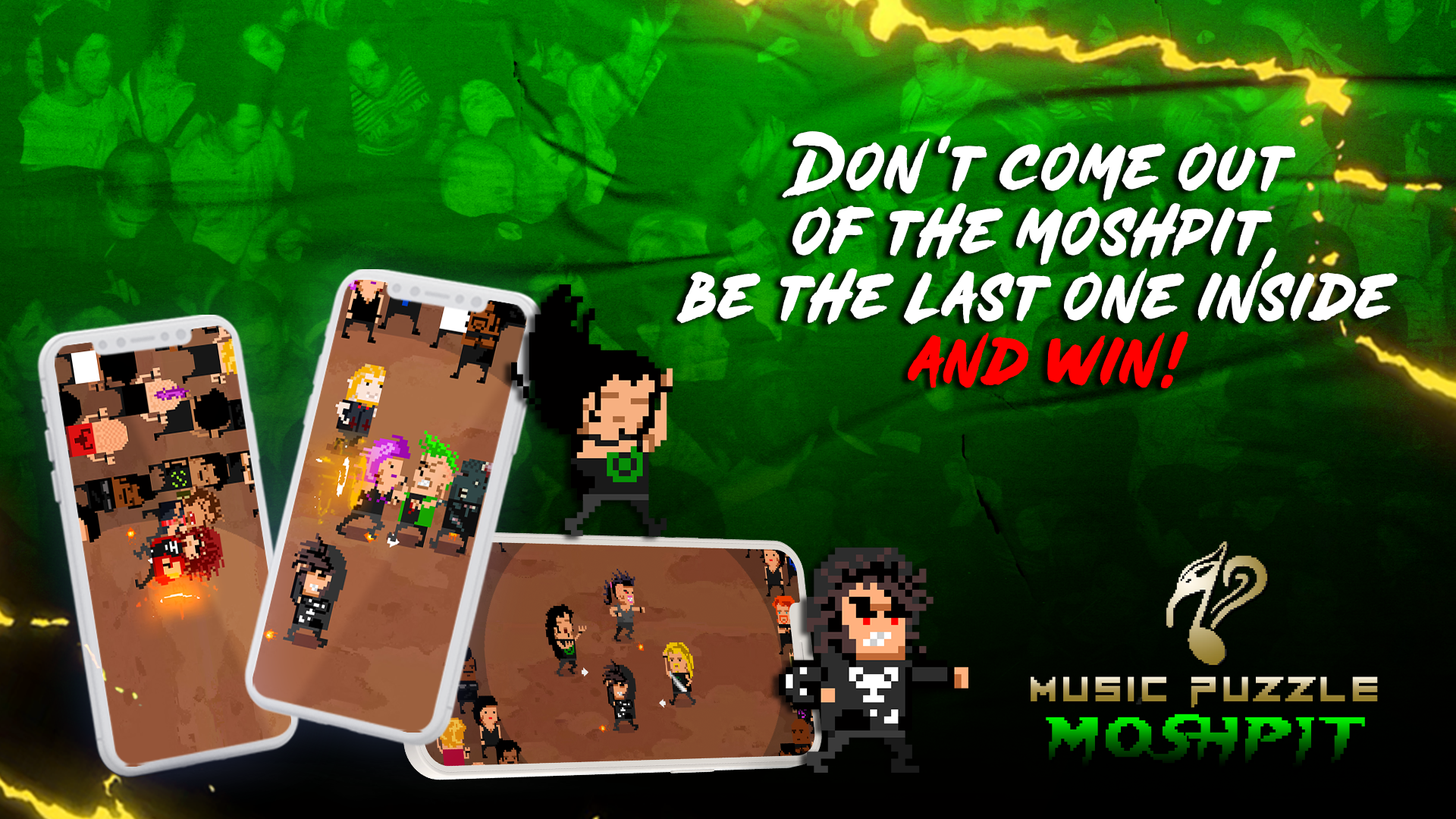 THE FACTS
Developer: TagWizz
Genre: Musical action Game
Platforms: Android + iOS
Price: Free (in-app purchases)
Players: Up to 12 players

THE GAME
Music Puzzle: Moshpit is a multiplayer action and music game with up to 12 simultaneous online players per game.

Enjoy the moshpit thrill match after match. Follow the dance steps and try to be the last survivor standing. If you leave the area, you can start over. But be careful! Lives are limited. Join the moshpit adrenaline rush!

Perform the dance steps to get a higher score, discover the items and have fun using your unique powers to knock the others out of the area. Be the last one standing to win!

How do you play?

Move your character with the joystick, avoiding coming out of the moshpit's designated area.

Pay attention to the movement indicator, and with the color buttons select the corresponding movement.

Take the items that show up on scene and try their powers.

Push your competitors toward the moshpit border to make them lose their lives. But be careful not to be pushed out instead!

Survive the mosphit until the song ends… or while players in the game fall one after the other.

This ain't an easy game. Do you have what it takes to win?


FEATURES
- Run, dash and push your opponents

- Dodge others to avoid being pushed out

- True multiplayer battle royale

- Funny physics

- Great variety of characters and skins

- Select the most rocker songs to play

Don't come out of the moshpit, be the last one inside and win!


LOGO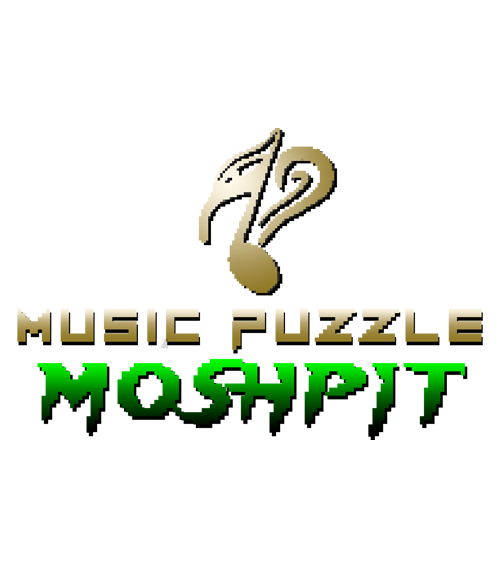 SCREENSHOTS
CONTACT
---