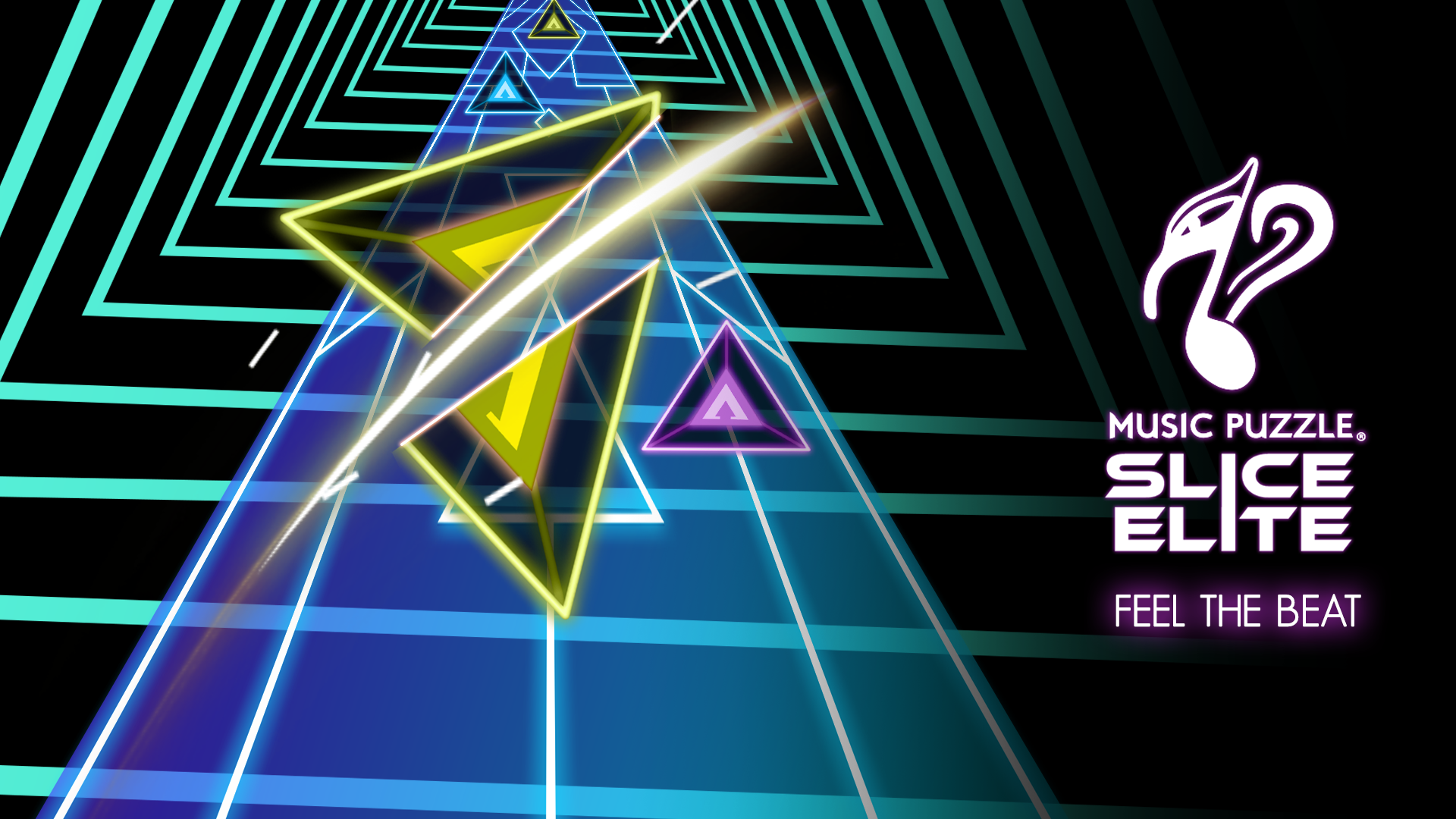 THE FACTS
Developer: TagWizz
Genre: Musical Rhythm Game
Release Date: July 2020
Platforms: Android + iOS
Price: Free (includes In-App-Purchases)
Players: Single player

THE GAME
If you have liked the famous game of a saber cutting along the beat on VR headset, you're going to love Music Puzzle: Slice Elite mobile game.

Yes, similarly to all those games of slicing fruit like a ninja, your role is to cut, cut, cut.

But this isn't about Fruit, it's about Pyramids. It isn't about Ninjas, it's about Space. And it isn't about cutting whatever anytime, it's about cutting in RHYTHM with the MUSIC!!!

Hop into Slice Elite electronic space rush and start slicing the basic pyramids, the direction ▲, the matryoshka ▲, the smoke ▲, the glitch ▲, the slowmo ▲ and many more ▲▲▲!!!

Music Puzzle: Slice Elite will refill your energy, 100% pure adrenaline at sight.

Get the highest scores and challenge your friends on the many levels of this game and on the endless challenges.

If you miss a pyramid, you can still use the TIME MACHINE Rewind (you'll see, it feels amazing).

No doubt, this game will challenge you like nuts. No, it is not an easy game at all. Your adrenaline will blow like a supernova!

Listen to the beat and destroy all those aggressive pyramids ▲ in a rhythmic mind-blowing geometry war in space futuristic environment.

Download for free and unleash all your anger!!
FEATURES
- 50 hand-crafted levels

- 10+ astonishing Pyramid behaviors

- 5 endless levels to compete in our worldwide leaderboards

- 20+ amazing electronic songs from different EDM music genres

- Play WITHOUT internet after downloading the levels
LOGO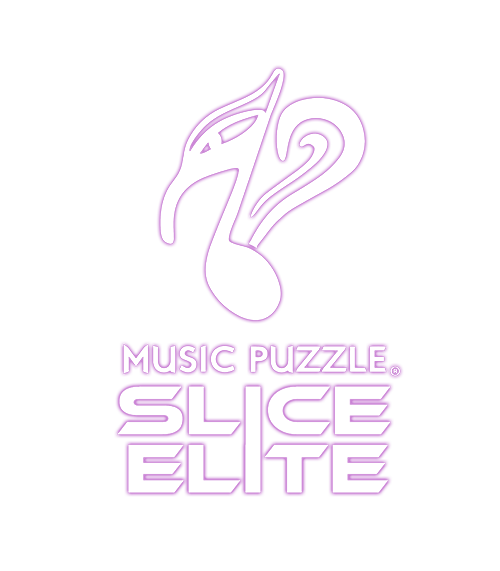 SCREENSHOTS
CONTACT
---