THE FACTS
Developer: TagWizz
Genre: Musical Puzzle Game
Platforms: Android + iOS
Price: $4.99 USD
Players: Single player

THE GAME
Music Puzzle: Jigsaw gets its origin from the classic jigsaw puzzles, but with the main (huge) difference that what the player has to recompose are songs, and the pieces, parts of their melodies and instruments.

Going against today's trend of "tap-tap / no-brainer / no-need-to-think" games, Music Puzzle: Jigsaw challenges the player and makes them develop logical & musical intelligence.

Different music genres, game modes and challenges will provide hours of gameplay. Can you master all the music genres and instruments? Are you able to solve a puzzle with only a limited number of moves? Can you achieve the blind modes?

Our studio wanted to create something really unique and Music Puzzle: Jigsaw is celebrating music artists and their work.

Whether you are a music pro or not at all, if you like music and puzzles, this game is a must.

Players can join the community to vote for their favorite music genres and a chance to have them included into the game. Share your solved puzzles with your friends and see who is the best puzzler!

Music Puzzle: Jigsaw is a relaxing game, that requires patience. Solving a puzzle can take hours just like in real life. Besides being fun, Music Puzzle: Jigsaw also helps you to improve your hearing abilities. Time to clean your ears and dive into this completely new unique musical journey.


FEATURES
- An immersive experience into the artist's music

- Develop musical cognition

- Train ears to different instruments

- All the puzzles are hand-made

- Several difficulty levels

- Puzzles ranging from 20 pieces to 56!!

- Hints in case you're blocked

And, of course, great songs!

Play the Music!!!
LOGO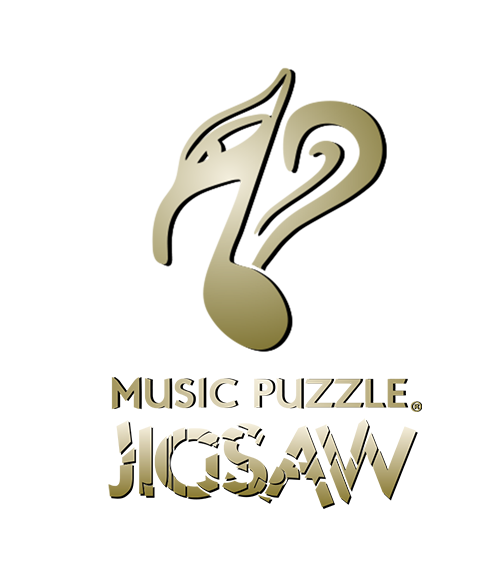 SCREENSHOTS
CONTACT
---