THE FACTS
Developer: TagWizz
Genre: Musical Rhythm Game
Platforms: Android + iOS
Price: Free (includes In-App-Purchases)
Players: Single player

THE GAME
Cities can be amazing. Music too. Why not play with both?
Enjoy creating Manhattan's skyline while listening to Billie Eilish, Taylor Swift, Michael Jackson, Daft Punk or any other artist you love.

What if buildings could dance to their music?

Create your own cities, admire them, destroy (and rebuild) them, all with the soundtracks of your favorite songs.
Elevate your skyscrapers, move the camera at will, take pictures, and be proud of yourself!

Music Puzzle: City Builder is a game of building cities at the rhythm of the music: stack the bricks with the correct timing.
If you tap with your fingers when you listen to music, this game is for you!

Join the community and vote for your favorite songs, and for the chance to have them included in the game (new songs added regularly).

Share your creations with your friends. And share your best creation to us for a chance to have it FEATURED WORLD-WIDE directly in the homescreen of the game!!

Contrary to most rhythm games, Music Puzzle: City Builder is NOT a stressful game. It rather is one of the most relaxing games you've ever tried.

And the most beautiful, of course, with your help.

Music Puzzle: City Builder - A game you can't lose.

Music Puzzle: City Builder can be as dynamic as you want it to be. Enjoy your favorite songs and admire your music-inspired creations in this brand new way to play with music.


FEATURES
- Play with music directly from YouTube.

- Vote for songs to add them into the game.

- Customize your cities with amazing skins.

- Hand-made level design.

- Share screenshots of your cities.

- Edit the city, delete buildings and build as much as you want.


LOGO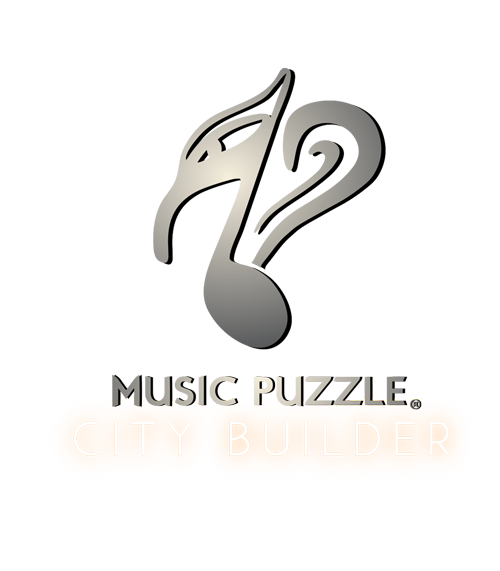 SCREENSHOTS
CONTACT
---