THE FACTS
Developer: TagWizz
Genre: Musical Puzzle Game
Platforms: Android + iOS
Price: Free (includes In-App-Purchases)
Players: Single player

THE GAME
Are you one of those parents that look at what your kids play? Well, good news, this game is GOOD for them.

We'll not be as pretentious as to say that this game makes them smarter, but maybe we should...

Music Puzzle: Memory recreates the nostalgia of playing memory games as Simon Says or Fabulous Fred, now featuring famous melodies you surely know.

BUT these aren't just sequences of colors. The main feature of Music Puzzle: Memory is that you play remembering real music notes.

Take it as an introduction to music learning, as a memory skills training game, or as a challenge!

Lots of popular melodies known worldwide, charming characters and three levels of difficulty that guarantee hours of entertainment. Can you obtain all the stars of all the songs?

We created this game for players of all ages who like music and challenges.

Do the elephants look cute? Don't underestimate them!

No need of music theory knowledge for playing. What this game needs is your resolution!

This is not your traditional no-brainy music game. Develop yourself, and your kids, with Music Puzzle: Memory.


FEATURES
- Popular melodies.

- Three elephants to play with.

- Three difficulty levels.

- Three stars per melody.

- And six player profiles for keeping the advance of each one in the family!


LOGO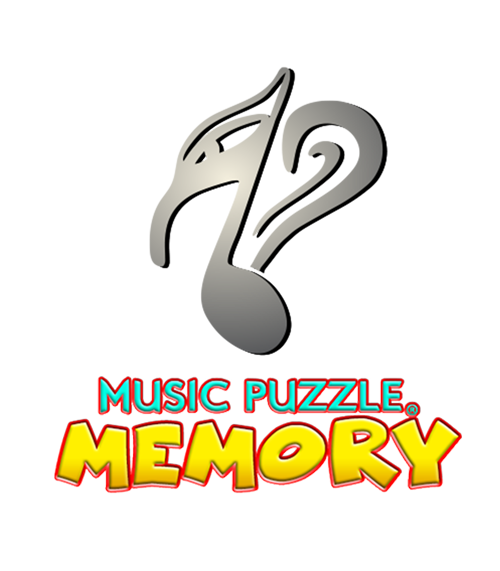 SCREENSHOTS
CONTACT
---